Samson the Liger - Liger Profile
Samson was also one of the rarest liger that existed the world with a great degree of popularity. Samson lived at Spirit of the Hills Wildlife Sanctuary which is situated at South Dakota in the United States. Just like many other wild animals in this animal sanctuary, Samson was also an adopted animal. Among all the animals and wildcats at the sanctuary, Samson offered maximum attractions. People just loved to watch his huge body structure, pale stripes, roarings and tiger puffing. Every new visitor coming to the animal sanctuary always loved to watch Samson the liger.
f-Share
Tweet
Linkedin
Google+
Pinterest
VK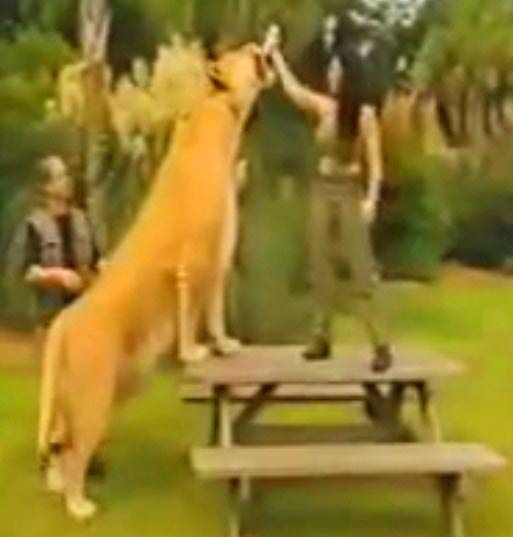 This huge liger Samson used to consume about 30 to 50 pounds of meat per day. This food consumption is three times more than the food consumption of either a tiger or a lion. Samson was fond of eating beef, elk and venison. A trait that specifically belong to all the big cats especially lions and tigers. However, Samson never used to like Chicken. The workers at the park tried to feed him on the chicken but it gave it no importance. He always used to ignore the Chicken whenever, being fed on chicken.
f-Share
Tweet
Linkedin
Google+
Pinterest
VK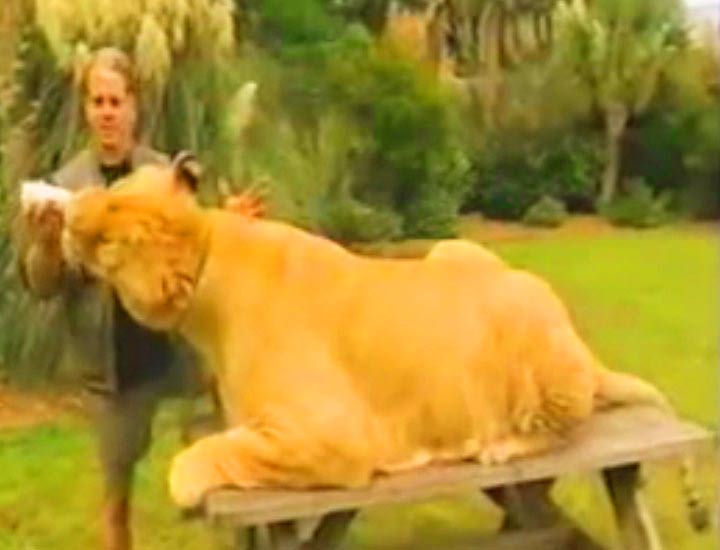 Ever since the celebrity Napoleon Dynamite has declared Liger as its one of the most favorite animals, the popularity of the animal has increased a lot. Samson is a great fond of sleeping. In fact sometimes, he spends all of his day sleeping in its den rather than having a public view. Since he prefers to be at the shade, the authority at the park wants to change his location to be more open in front of the public. But there was already a greater debate over the issue. That may not be healthy enough for the liger
f-Share
Tweet
Linkedin
Google+
Pinterest
VK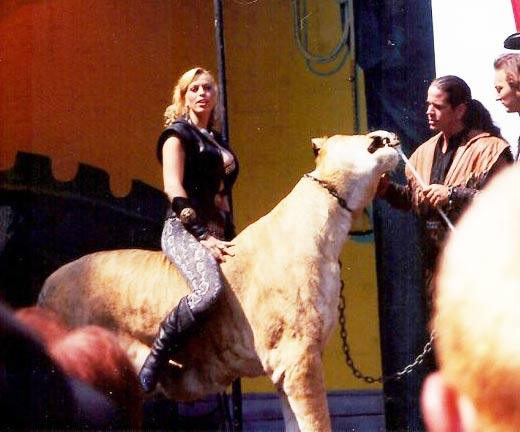 Death of Samson the Liger

However, Samson the liger died in 2006 at the sanctuary. The reason of the death was the renal failure. The experts believed that despite he was diagnosed properly and was properly cared and loved but unfortunately the liger Samson could not resist the illness and died. According to the medical individuals, Samson the liger throughout his life was very calm and very curious about humans. Samson was around 11 to 13 years old when it died.
f-Share
Tweet
Linkedin
Google+
Pinterest
VK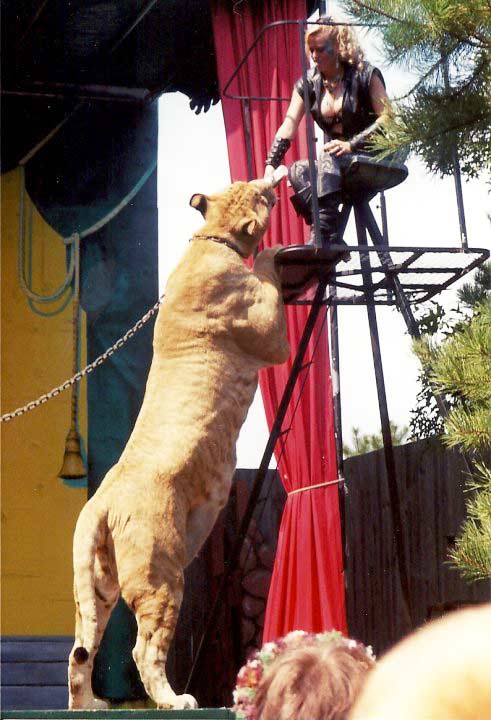 Samson weighed more than 1000 pounds in size. Samson was 12 feet long. Samson had the ability to even eat 100 pounds of meat per day. Samson had a speed of sixty miles per hour which was extremely fast. This speed could be specifically noted for the regular measurement of liger speed comparisons with other big cats that do exist in the world today. Samson the liger lived with one of the biggest liger experts in today's world Mr. Bhagavan Antle who has more than 20 years of experience with Ligers.
f-Share
Tweet
Linkedin
Google+
Pinterest
VK