f-Share
Tweet
Linkedin
Google+
Pinterest
VK
Ligers as a Pet
There has been a lot of information about people having tigers and lions as pets. However, it is very rare that anyone would have made liger as a pet. Usually ligers are kept at the research facilities to investigate their genes, behaviors and capabilities. Moreover, ligers are big enough to be made as pets in the local population. When we are talking about liger, we mean a big cat beast capable of killing both lion and tiger with its massive force and huge body weight. Therefore such animals have been tamed for either having earnings at commercial scales or they are specifically used in the research facilities (Griffin, 2010).
f-Share
Tweet
Linkedin
Google+
Pinterest
VK
Hercules a Rare Liger Pet. Hercule the liger lives at Miami Florida (United States of America) Ligers are very rare all around the world. Their numbers are less than 100 in the world. Courtesy of Nikki
People use to have lions and tigers as their pets in different parts of the world. Moreover, their incidences have also been reported as well. These animals are life-threatening and are capable enough to kill a person. Maybe, they might be nice with masters but they do not tolerate strangers around. Often people try to cuddle them or have their photographs with them. But along with that on the same occasions of photographs and cuddling, people have suffered a lot as well.
f-Share
Tweet
Linkedin
Google+
Pinterest
VK
Liger Pet Hobbs. He was very famous and very mild personality liger. Hobbs the liger had a very good track record of being a liger pet throughout its life. Photo Courtesy of J Dub
In 2004, there have been a report in the US the first ever prey of a human from a Liger, when a volunteer in the zoo entered into the liger's cage ignoring the warnings and feeding the liger. That act caused that individual his life (The Sun, 2008). Therefore, having a liger as a pet is a very risky business. Maybe they might be nice to their masters and trainers but what if someone gets hurt or loses its life. Therefore, it will be an obvious recommendation that they should never ever be considered as pets.
f-Share
Tweet
Linkedin
Google+
Pinterest
VK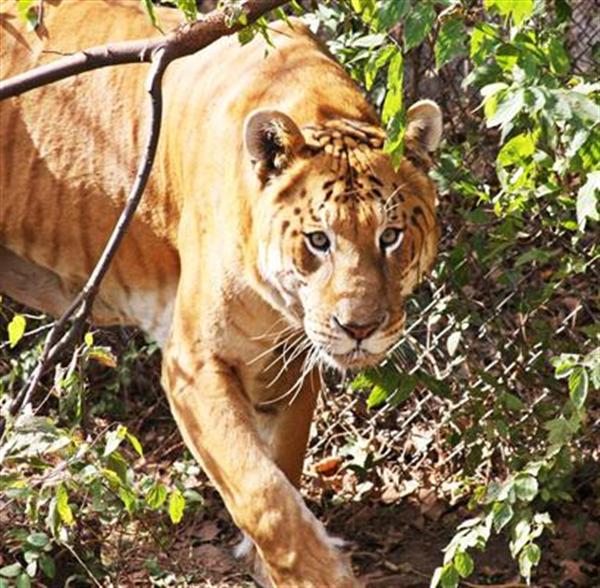 Liger Pet Rocky. Rocky is the most ferocious liger in the world. He is famous for his aggressive and killing nature. It is the only liger in the world to kill a human being. Photo Courtesy of My3Tigers
However, baby ligers can be a great source as a pet, but that interval of time can be around 6 months maximum from their birth. Apart from that they are becoming stronger and more fearful in their upcoming months and years. Sadly people abandon them after taking photographs and several animal rescue sanctuary officials say that most of these cats do not end up well.
f-Share
Tweet
Linkedin
Google+
Pinterest
VK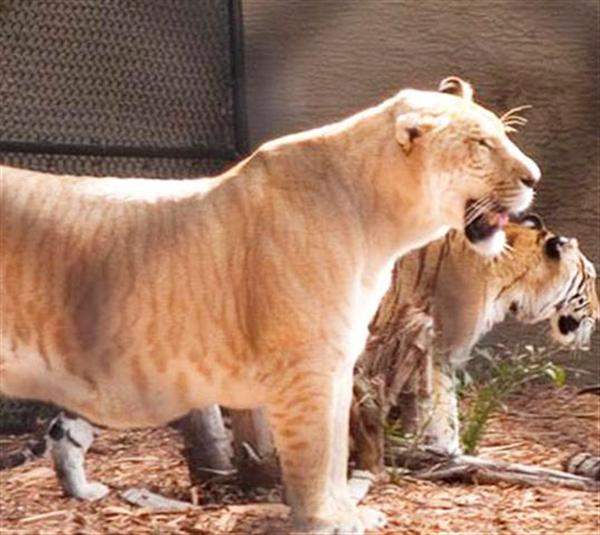 Another famous liger pet is Vulcan which also lives in United States. Liger pets are rare. Liger pets are expensive. But most importantly having ligers as pets is a very risky and expensive business. Photo Courtesy of Jeffrey
In United States, there are more numbers of big cats than actually in the wild. United States have highest population of tigers in captivity; it has huge population of lions in captivity and also of the other species too like leopards, panthers and cheetahs as well. Currently there are 20,000 tigers in United States. There are about 12,000 lions in United States and more than 30,000 other exotic big cats. Majority of these pets are living as pets in United States where it is highly legal to have big cats.
f-Share
Tweet
Linkedin
Google+
Pinterest
VK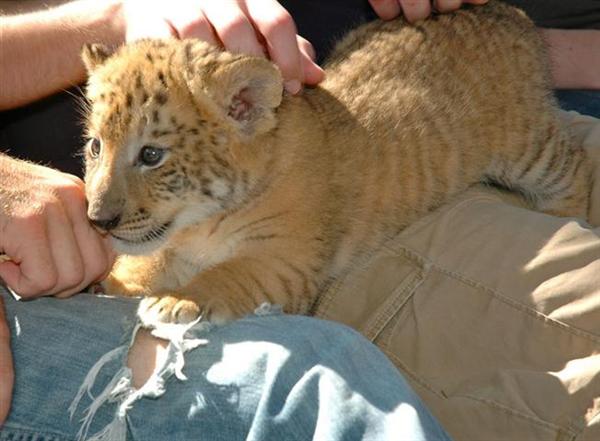 Liger Cub as a Liger Pet. Liger cubs are very adorable and people love to have them as their pets. But things go wrong when it turns out to be a massive beast within just a few years. Photo Courtesy of imacerig
Source and References


[For more comprehensive and specific referencing, visit the article individually as it will give more information about ligers and references].

Griffin, B. (2010). The Trustafarian handbook: a field guide to the neo-hippie lifestyle funded by mom and dad. Published in United States. Adams Media Publications.

The Sun. (2008). Liger Kills a Keeper. The Sun. 1p. Available at [Search.ebscohost.com].
f-Share
Tweet
Linkedin
Google+
Pinterest
VK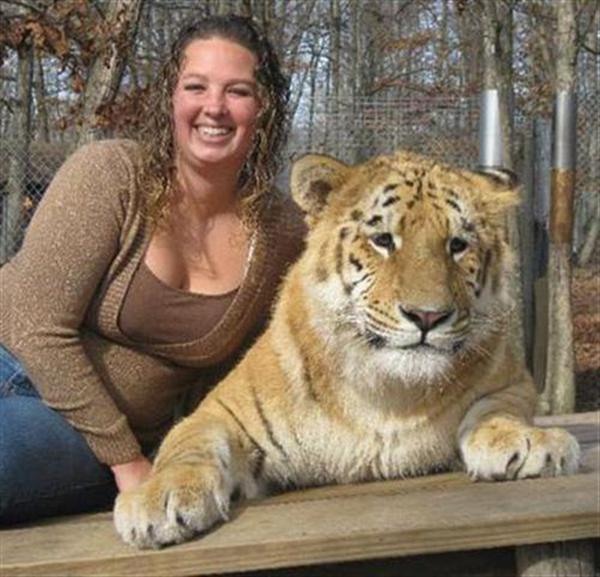 Liger Pet Radar. Radar is a liger that is living at the animal sanctuary in North Carolina. Photo Courteys of Tigerworld